Mr. Kojo Mattah, Managing Director Of ARB Apex Bank Opening Remarks At The 17th Annual National Managers' Conference At The Volta Serene Hotel – Ho, Thursday, October 4, 2018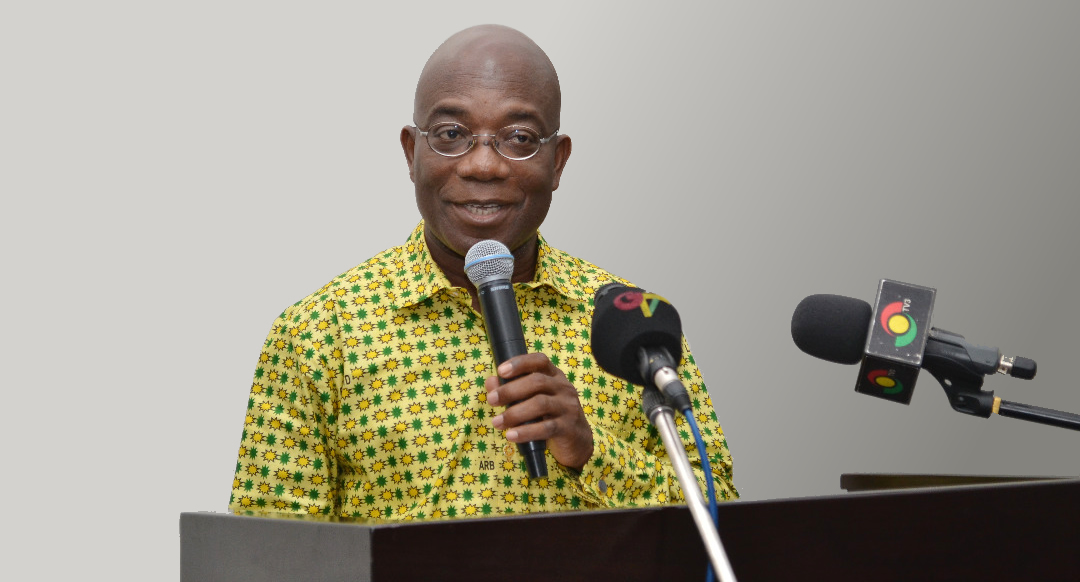 Our Special Guest, Togbe Afede XIV, Agbogbomefia of the Asogli State, Mrs. Comfort Owusu, Executive Director, Association of Rural Banks, Mr. Simon Nero Davor, Chairman, Association of Rural Banks – Volta Chapter,
Chief Executive Officers and General Managers of Rural and Community Banks,
Distinguished Members of Royalty,
Religious Leaders,
Our Friends from the Media,
Ladies and Gentlemen.
It is with great delight that I make these opening remarks to this special Annual Managers' Conference this morning. This is the second since assuming the role of Managing Director of ARB Apex Bank, having had a pleasant baptism at the same venue last year.
It has been some sixteen months since I took office, and my first year on the job has been extremely busy due to the many changes taking place within the banking sector as well as the ARB Apex Bank.
Due to the sweeping changes being introduced by the Bank of Ghana (BoG), the ARB Apex Bank and the Rural and Community Banks (RCBs) have been strategizing to reposition themselves as relevant players in rural financial intermediation. It is in this vein that I am glad at this week's gathering of Chief Executive Officers (CEOs) and General Managers (GMs) of our RCBs, where we would deliberate on critical issues affecting the survival of the RCB industry. This Conference is even more important because it is a convergence of technical advisors of all RCBs, where we take stock of our strategies and prepare ourselves in readiness to surmount the challenges facing our sub-sector by going through various training modules, which would go a long way to improve upon our service delivery.
Our Special Guest of Honour, this year's Conference is also very distinctive to us because we have brought together a rich pool of consultants who would be taking us through the carefully selected topics, from today through to Saturday. The topics, as well as the consultants were tactically selected to help equip Managers with contemporary strategies to effectively tackle emerging issues in our sub-sector. For the next three days therefore, we shall be concentrating our energies on treating strategic topics including; Internal Controls, Electronic Banking, Cyber Security, e-learning, amongst others. Again, because the ARB Apex Bank sees the well-being of our Managers as key to our operations, we are bringing two of the country's most sought after wellness and personal grooming consultants who would be treating various areas on wellness and personal grooming.
Ladies and Gentlemen, we believe that the only way ARB Apex Bank and RCBs can ensure sustainability of our operations is for us to continually rediscover ourselves as well as our business processes. It is on this note that the ARB Apex Bank has begun a restructuring exercise to re-position the Bank in order to be able to serve the RCBs better. As part of the restructuring exercise, some fresh blood has been infused into the current management team with the recruitment of some of the banking industry's very experienced hands, who the Board of ARB Apex Bank believes would bring their varied experiences to bear on the operations of the Bank. We believe that their rich experiences would be a further boost in strengthening our relationship with you as a business facilitator for your banks.
At this juncture, may I crave your indulgence to introduce the new Heads-of-Department; they are Mr. Joseph Osei Asantey – Head, Credit and Risk Management, Mr. Michael Appiah – Head, Operations, and Mr. Gordon P.D. Dery, Head – Business Development, Marketing and Research. I humbly request for maximum cooperation with the new HODs, as you have done in the past. On this note, I wish to acknowledge the good works done by Mr. Kwaku Acheampong Ababio, Head of Finance and Administration at the ARB Apex Bank who is retiring this month after 14 years of dedicated service. The process to find his replacement is currently underway.
I would like to state that the theme for this Conference: "Rendering Service with Passion: a Panacea for Competitive Advantage," is a reminder to us that we all have to be passionate about the services we offer to our various customer segments. Today's customers are spoilt for choice because they have a multiplicity of service offerings to choose from. Some of our competitors are willing to undercut the business simply to remain relevant and especially to derive short term gains. Again, to remain relevant, some of our competitors are willing to make promises that they are hardly able to keep. Let us as RCBs, strive to offer unique and more value-added services to our customers in order to exceed their expectations. It is more expensive to raise new customers than to maintain existing ones.
Let us continue to work together as RCBs by eschewing the concept of seeing ourselves as working silos. We cannot compete amongst ourselves if we are to be sustainable. Let us rather pool every special insights we can muster and forge a united front to enable us to grow stronger together. The strong network of branches we have should be our unique selling advantage, and it is my fervent wish we do everything to protect it, though others may be happy to see us fragmented.
I would like to reiterate our resolve as ARB Apex Bank to serve the RCBs to enable them serve their customers. That is our raison d'etre. Anything short of that means we are failing in our duties.
Our Guest of Honour, Colleagues, in today's fast changing world, it is important we continue to update and upgrade our knowledge in whatever field we find ourselves and be on top on the job. Which is why we are excited about the e-learning contacts we have and we believe these would enhance our preparedness to keep meeting the needs of the contemporary RCB customers. We are also happy at the e-learning topics because delivering the topics to us in this format is more cost effective as compared to traditional formats of training and /or dissemination of our training and development programmes.
We know you all have very busy schedules and therefore hardly have the chance to share ideas and compare notes with fellow RCB Managers at the National level. Kindly use these few days you have together to compare the necessary notes because each one of your banks have very unique strengths that you can all learn from.
Thank you and wishing you a very successful conference.
God bless Ghana and God bless the RCB Community.